Certified

ISO 9001:2015

The Best

#1 IN INDIA

Number #1

SUPPLIER IN REGION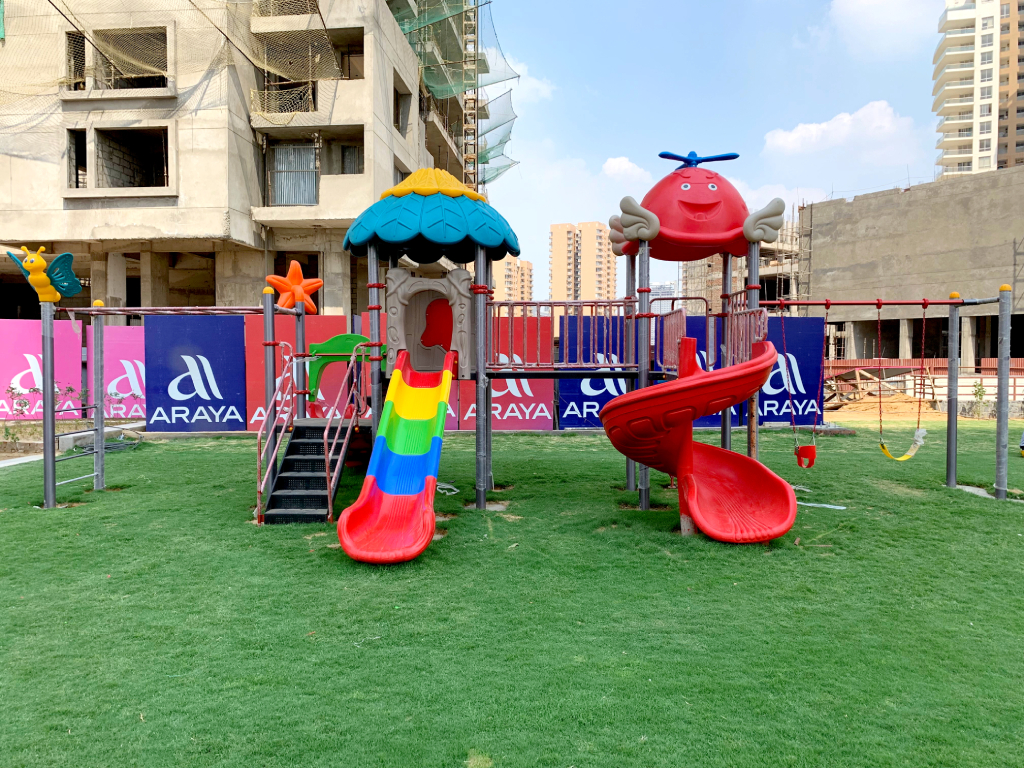 About Us
Top Outdoor Playground Equipment, Kids Play Equipment In India
Searching for Outdoor Playground Equipment, Kids Play Equipment, and Children Multiplay Station, School Play System, Park Slides, and Swings Set? Kidzlet Play Structures Pvt. Ltd. in a short span has become a prominent name in the playground equipment and rubber flooring manufacturing industry. Backed by highly trained and experienced professionals, we have never failed to establish new standards of quality for our clients. Recognized as one of the best Outdoor Playground Equipment Manufacturers in Delhi, Surajpur Greater Noida, we are offering premium quality Playground Equipment to Schools & Institutions, Builders & Developers, Residential Housing Societies, Architects, Hotels & Resorts, Govt. Parks, Clubs, etc. If you want to buy Open Gym Equipment, Call Now.
Best Playground Equipment Manufacturers In India
Armed with unmatched skills and commitment to offer nothing, but the best Children Multiplay Station, we apply our whole bag of tricks and wouldn't mind walking extra miles to attain maximum customer satisfaction. In our endeavor to mount new heights while keeping our clients satisfied, we have manufactured several products like Kids Play Equipment, Swing, and See Saw. Our quality and client-centric approach are other major reasons for our distinguished reputation in the domain.
We have a well-equipped infrastructure facility and a team of trained professionals to work thoroughly for coming up with new and innovative products. It has made us one of the reputed Children Multiplay System Exporters and Suppliers in Surajpur Greater Noida India, offering Outdoor Fitness Equipment / Open Gym Equipment at a competitive price, We have come a long way and there is a lot more we need to cover and we promise to work hard to improve and expand our reach.
Our Kids Playground Equipment Range
We also offer Kids Multi Action Play System, School Play System, Parks Multiplay Station, HDPE Outdoor Playground Equipment, School Multiplay Station, Playground Equipment, Kids Playground Equipment, Kids Outdoor Multiplay Equipment, Park Slides, Children Outdoor Playing Equipment, Park Multiplay Equipment, Outdoor Multiplay Set, Play Equipment, Outdoor Multiplay System, Children Multiplay System, Outdoor Playground Equipment, Garden Multiplay System, Playground Climber, Playground Multiplay Slide, Outdoor Multiplay Equipment, Swings Set, Children Outdoor Play Station, Open Park Exercise Equipment, Playground Multiplay Station, Multiplay Station, Open Gym Equipment, EPDM Rubber Flooring, Playground Swing, Outdoor Fitness Equipment, See Saw, Merry Go Round, etc. You can share the requirements from the website.
Get Children Playground Equipment | Children Outdoor Playground Equipment
With over 10 years of experience, hundreds of playgrounds and training spaces built, we can proudly call ourselves – the leading kid's playground and general fitness equipment manufacturers nation-wide.
The founder, Mandeep Bhola, has worked in the playground and fitness equipment industry for more than a decade, until he chose to fully devote to his mission:
"Empower our youth and people of all ages, through playful and entertaining activities."
With the burning passion of his, Kidzlet has now grown into a renowned playground and fitness equipment brand, which serves customers not only locally, but world-wide. Kidzlet currently manufactures products in almost 20 different categories – playground equipment, fitness equipment, kindergarten, classroom & outdoor furniture, and more. Following with dozen of further variations for each product category.
Outdoor Playground Equipment - What Makes Us Best
Quality
As a nation-leading manufacturer we pass even the most strict of quality requirements. For the construction of our equipment we use the highest-grade steel, which keeps the construction strong and reliable for years to come. For the slides, roofs and panels, we use weather-proof and environment friendly roto moulded LLDPE (Linear Low Density Polyethylene) plastic.
Service
With years of experience behind our backs, we have perfected our customer service system and can now confidently ensure – hassle-free and time efficient service. Each of our queries is seen as the highest priority and receives immediate support. We also offer incredible after-service support and are ready to find a solution for every query and complaint.
Value For Money
While we have ambitious vision for the growth of our business, we want to keep our pricing fair and affordable for everyone. Whether you're a large commercial service provider or a small family with kids, we will find a solution that's right for you. We believe affordability and top-notch quality can co-exist, and we reinforce this belief through everything we do.
Why Kids Outdoor Playground Equipment Better?
Whether you are looking to buy new playground equipment or upgrade the existing one, consider HDPE Play System or HDPE Playground Equipment. Being made with recycled plastic, these are better for little ones and our environment too. Moreover, it keeps lustrous finish intact and ensures hassle-free maintenance, safety and relatively high durability for years in all environments. Being counted among top-notch HDPE Play System Manufacturers, we recommend plastic slides or HDPE Playground Equipment because:
HDPE Outdoor Playground Equipment and Inclusive Playground Equipment are safer for kids because it doesn't easily get hotter during summers than steel ones.
HDPE Playground Equipment is stronger and more durable and doesn't rot or deform easily.
Moreover, it is non-toxic and let kids play in a clean and safe environment.
These can be cleaned with ease, don't require much maintenance, withstand harsh environments and last longer if handled with extreme care.
Adding HDPE Playground Equipment or HDPE Play Systems would be more beneficial for your little ones than equipment made with other materials. It can effortlessly bear the kids weight, have no sharp or uneven edges and ensure better safety. It is better in all terms and will add an aesthetic appeal to your playground to capture kids' attention and keep them hooked for hours.
Outdoor Playground Equipments For Everyone
We have different types of outdoor playground equipment that can help kids have the real fun and here we have mentioned a few qualities that help us stay ahead of the curve.
Contact Us

Premium Quality
Quality is our forte and to maintain that, we use high-quality metals which are galvanized or specially coated to prevent corrosion damages and more in our final products. Also, we don't use any hazardous material for manufacturing to ensure the premium quality of our offered range.

Prompt Delivery
We value our customers and work hard for their satisfaction. You can put your faith on us for the best quality and timely delivery to your doorstep.

Competitive Prices
Our complete range of outdoor playground equipment is safe, sturdy and available in endless configurations at industry-leading prices.
Special Children Playground Equipment For Specially Abled Children
Every child has the right to play and develop their physical skills. Our Special Children Playground Equipment is designed for specially-abled children, as it allows them to experience the joy of playing like other kids. Created keeping kids' needs in mind, Special Needs Playground Equipment ensures better accessibility and is more user-friendly for all. Come in attractive colors, sizes, shapes, and designs, Special Children Playground Equipment can add life to your playground and help specially-abled kids become more independent and confident. It brings equality and showers them with smiles.
We use high-quality materials and modern techniques to develop Special Needs Playground Equipment and Accessible Playground Equipment that gives kids an equal chance to grow and flourish. Our focus is to increase the outdoor play experience for one and all and bring customized designs according to kids' different tastes and preferences. Being reputed among trustworthy Special Needs Playground Equipment Manufacturers, we have a customized and carefully designed range of Accessible Playground Equipment and Special Children Playground Equipment with multiple options. You can take a virtual tour of our website to explore all the options available to find the best within your budget.
Why Us For Accessible Playground Equipment?
Whether you want Accessible Playground Equipment for Schools, Societies, Training Centre, Public Parks or Hospitals, we have got the best that may appeal to children and allow them to push their limits and grow physically, mentally and emotionally. Now, the question is why? So:
We have Special Needs Playground Equipment manufacturing experience.
Bring customized designs that lure kids and keep them engaged in safe outdoor play.
Have reliable range available at reasonable prices.
Design considering space and kids comfort and safety in mind.
Comprehensive designs are accessible to make a difference in your outdoor playground.
So, without any further delays! Ping your enquiry or request a quote today!
Our Children Outdoor Playing Equipment And Play System For School / Park
Don't Go, Browse Outdoor Multiplay System | Kids Slides | Swings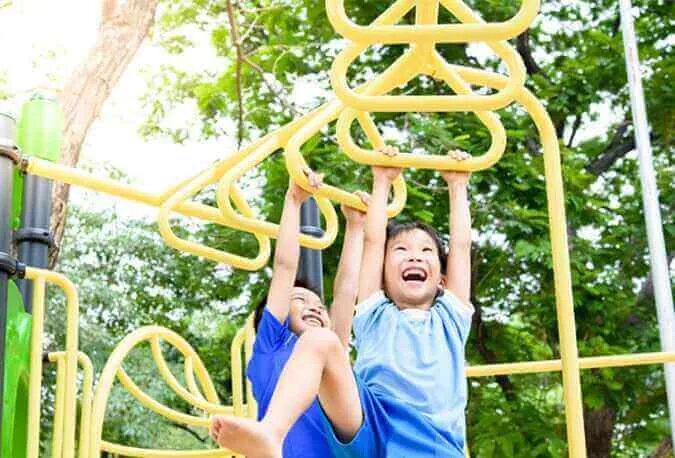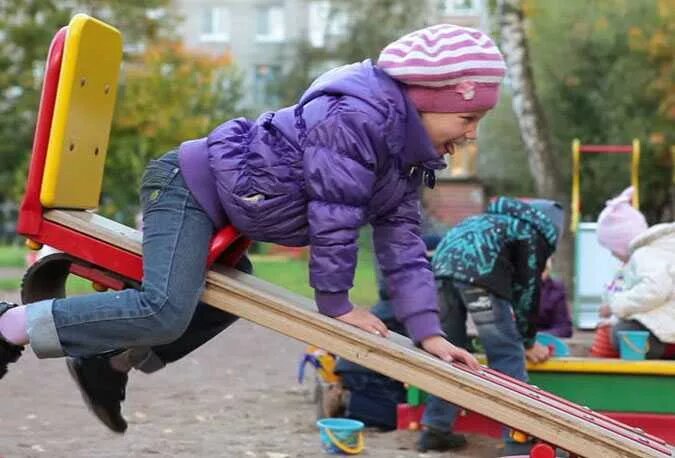 What Our Clients Say
"Found lots of options and a variety of swings. Their team was very supportive throughout the purchase and we got the delivery on-time as well. Highly satisfied"
Deepak Mishra
"Their products are outstanding, and so is their team. They gave us the needed attention and were very patient all the time. Would recommend their name to all."
Rajesh Pandey