Certified

ISO 9001:2015

The Best

#1 IN INDIA

Number #1

SUPPLIER IN REGION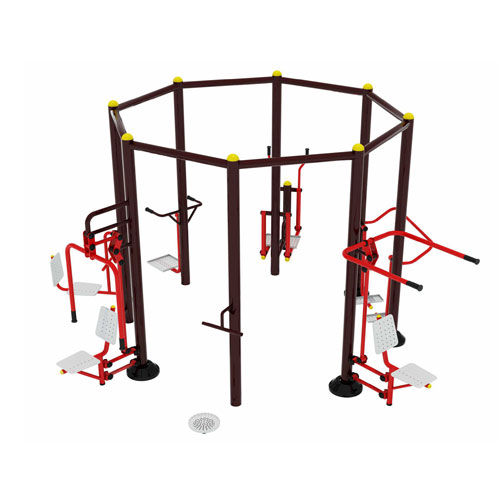 Fitness Equipment is meant to promote good health and a happy lifestyle. However, the choice you made related to the same has to be very wise, as it's a long-term investment that requires thorough understanding and research before the final purchase. If you want to add bespoke Fitness Equipment to your outdoor facility, Kidzlet Play Structures Pvt. Ltd. – one of the trustworthy Fitness Equipment Manufacturers in Delhi, got you covered. Our Fitness Machines are as per the industry norms and customer preferences to give end-users long-term benefits and exceptional exercising experience. Moreover, these are environment-friendly and don't require power for operations, which automatically cut your electricity cost stress. Our Outdoor Fitness Equipment is designed specifically to fit the needs of our customers.
Foremost Reasons To Buy Our Fitness Equipments:
Improve overall recreation centre.
Strengthen and tone the body muscles.
Convenient to install, use, handle and maintain.
Unmatched quality and competitive market prices.
Powder-coated in vibrant colours for a durable finish.
Well-gripped handles for maximum comfort and safety.
Easily installed with minimal maintenance requirement.
Withstand corrosion and other environmental damages.
Varied Fitness Solutions are accessible in multiple configurations.
Suitable for all groups and encourage them to stay fit, healthy and happy.
Appreciated for high durability, dependable performance and long-lasting life.
Ensures maximum safety and allow you to exercise while soaking the outdoor environment.
Submit Your Direct Enquiry Now!
Being one of the well-reckoned Fitness Equipment Exporters and Suppliers in India, we offer a wide range of Fitness Machines at competitive rates. You can check our complete product portfolio on the website and speak with our experts for customized designs. Call us or drop your enquiry to know more.