Certified

ISO 9001:2015

The Best

#1 IN INDIA

Number #1

SUPPLIER IN REGION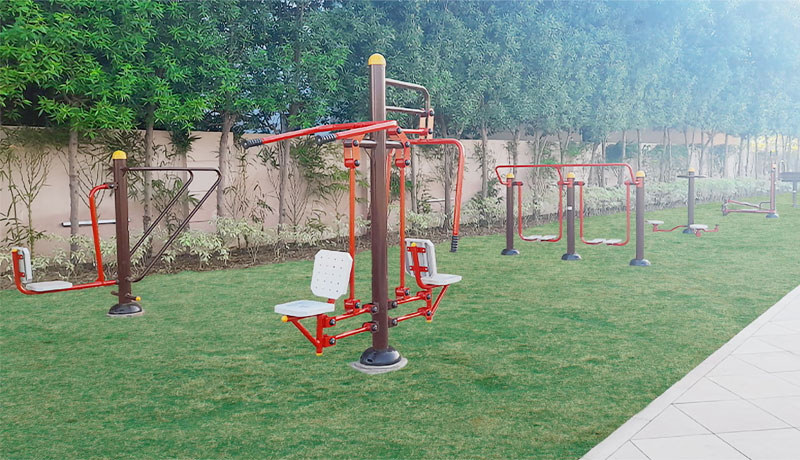 Nowadays, there is a huge demand for Outdoor Gym Equipment in School Playgrounds, Public Parks, Society Grounds, etc. it can be easily installed to create an open gym facility to suit different customer preferences. Designed for outdoor space, it resists corrosion damages and environmental impacts. Kidzlet Play Structures Pvt. Ltd. is one of the noteworthy Outdoor Gym Equipment Manufacturers in Delhi. Our Outdoor Gym Machines are best for Schools, Colleges, Public Parks, Household Clubs, etc. While fabricating and manufacturing, we keep industry norms in mind and customize the complete range accordingly.
Pros Of Our Outdoor Gym Equipment:
Suitable for all outdoor environments.
Prevent corrosion, rust and other such damages.
Offer several economic and environmental benefits.
Accessible for everyone and available in multiple configurations.
Promote a healthy lifestyle and help one exercise in a fresh environment.
Come in various sizes, shapes and finishing, standing challenging climates.
Bring communities together and provide an excellent exercising experience.
Robustly constructed, highly durable and is available in different customizations.
Ping Your Direct Enquiry Now!
Noted among preeminent Outdoor Gym Equipment Exporters and Suppliers in India, we are right here to hear your queries and offer custom-built solutions accordingly. You can speak with our experts to take this discussion ahead.